Gluck & Allen, LLC provides representation in Municipal Court actions and appearances of all kinds. It is through the Municipal Courts that most citizens in New Jersey come into contact with the judicial system, either as a defendant, a victim, or a witness. Since most citizens will never appear before another court, it is from their experience in the Municipal Courts that most people base their conclusions about the quality of justice in New Jersey. Our representation includes:
Representing Individuals and Businesses In Local New Jersey Courts
Motor vehicle violations

Parking tickets

Disorderly persons offenses

Petty disorderly persons offenses

Boating offenses
Municipal ordinance violations

DUI

Drug offenses

Building code violations

Fish and game violations
A Municipal Court usually has jurisdiction only over cases that occur within the boundaries of its municipality. Many serious criminal cases, such as robbery, auto theft, or aggravated assault start out as complaints filed in the Municipal Court, but those cases are transferred to the Superior Court located at the county courthouse. Gluck & Allen also represent clients in Superior Court matters

.
Contact our Firm today at 732-505-4800 or complete the form
on our contact page and we will contact you.

Insight. Action. Results.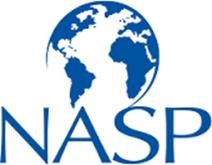 Gluck & Allen, LLC. is the firm insurers, businesses, municipalities and individuals turn to and trust in New Jersey, New York & Pennsylvania.