Insight. Action. Results.
Gluck & Allen is experienced in handling all types of legal matters involved in conducting business in New Jersey and New York. The firm represents property owners, contractors, and businesses large and small with everything from drafting agreements and enforcing contracts to defending

or

prosecuting lawsuits.
The firm develops innovative legal solutions to fit the unique situations corporations, sole proprietors, partnerships, limited liability companies, and non-profit organizations face, including:
Practical solutions for Central Jersey businesses
Business restructuring

Buying a business

Closely held corporations

Contracts

Contract disputes

Construction issues

Consumer fraud

Commercial leases

Commercial liability
Commercial litigation

Corporate boards

Directors and officers

Dissolution of business

Employment law

Forming a business

Incorporation

Limited liability companies

Management duties
Management liabilities

Non-compete agreements

Partnerships

Real estate transactions

Secured transactions

Selling a business

Shares and stockholders

Small businesses
Whether you are just starting up a business or facing challenges of your mature enterprise, the business law attorneys of Gluck & Allen can help you maximize the effectiveness of your business arrangements and limit the impact of any negative events.
Contact our Firm today at 732-505-4800 or complete the form
on our contact page and we will contact you.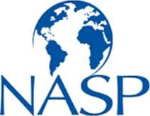 Gluck & Allen, LLC. is the firm insurers, businesses, municipalities and individuals turn to and trust in New Jersey, New York & Pennsylvania.