From the establishment of the practice over 15 years ago, Gluck & Allen has put
together a knowledgeable, experienced legal team that places high value on original
thinking in the service of our client's goals. They never lose sight of the importance and urgency of each client and case.
Gluck & Allen Provides A Wide Range Of Legal Services In The Following Areas:

Insight. Action. Results.
Business, Litigation, General, Subrogation and Elder Law Attorneys
732-505-4800

New Jersey
217 Washington Street
Toms River, NJ 08753
732-505-4800
New York
358 St. Marks Place
Suite 200
Staten Island, NY 10301
212-286-0200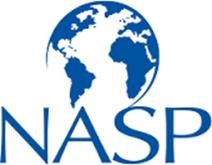 Results - Driven Legal Solutions for New Jersey, New York and Pennsylvania
Gluc
k
& Allen LLC is a rapidly growing law firm built on a solid reputation for

providing

efficient, practical legal

representation that

gets results. We are based in Toms River, NJ with a satellite office in New York City. Our firms lawyers are the chosen legal advisers of many businesses, government and professional entities and individuals.
Gluck & Allen clients range from national corporations to local businesses and construction companies, municipal governments and agencies. Gluck & Allen actively investigates, litigates, mediates and arbitrates hundreds of cases for insurance carriers each year. Gluck & Allen lawyers are also devoted to serving the legal needs of individuals and families in Ocean and Monmouth Counties and throughout New Jersey.
Gluck & Allen, LLC. is the firm insurers, businesses, municipalities and individuals turn to and trust in New Jersey, New York & Pennsylvania. Contact our Firm today at 732-505-4800 or complete the form on our contact page and we will contact you.